I must admit I have an extremely hard time shopping for others. I always keep finding stuff that I want for myself. Sounds very selfish, but hey, that's just the way it is. I also just really want to find the 'perfect' gift. Man that's a whole lotta pressure. Gift cards work so much better because they're super easy, but how impersonal. Honestly, the last time I got a gift card was xmas last year. It's still in my wallet…just horrible, but it's for JCPenney and that's really not a store I frequent. I mean, they have cute clothes, accessories, I'm sure. But it's just such a boring store, I can't even pull myself into it. That's mean eh? I'm gonna go, I promise. I actually walked through Kohl's yesterday only because I absolutely had to.

The Man

and I went to the mall and he needed a wheel chair. Kohl's was the closest entrance to the mall concierge. I must say that I was pleasantly surprised. I kept walking past cute stuff. My associate shops at Kohl's a lot and now I can see why. Probably wont go back again though unless its haphazard. I just don't really dig department stores that much, but my thoughts will most definitely be with them.
So the whole point of this entry is shopping for others…kinda got a little off track. I figured I'd seriously dedicate some time to this. I've been looking, honestly, but I just get so darn distracted. Some gifts I've found thus far;
Very Sexy Now from Victoriassecret.com
Sephora Sparkle Till dawn $28
Sephora Give Me Some Lip $40
Enchanted Nail Mini Pack $9.95 ulta.com
Vibration Massage Bath Pillow $19.99 ulta.com
Crystal Cuff Bracelet $99 bebe.com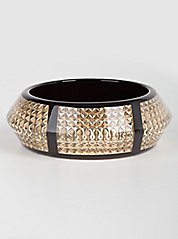 Clear Bangle $9.99 guess.com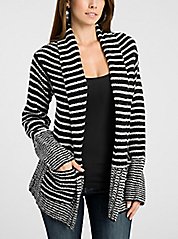 Synclair cardigan $59.63 guess.com
For the man in your life
Remington Head to Toe Groomer $23.99 ulta.com
Abacus watch $139 at unusualwatches.com
Classic polo hoodie $59.99 ralphlauren.com
Something else extremely handy is the 'Gift' section on all the stores websites.